My Team
Together, my team and I stand committed to providing you the best possible client experience. We encourage you to bring your questions to us so that we can help meet your needs—big and small.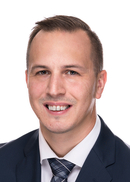 Nello Selvaggio
Nello has over 10 years experience in the financial services industry and joined Northwestern Mutual in August 2017. Nello resides in Chicago with his wife Nicole and their two children, Jake (6) and Juliana (2). In his free time, Nello enjoys sports and coaching his son's baseball and basketball teams.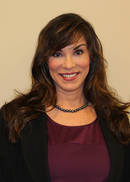 Cheryl Wheatley
Cheryl joined Carm's Team in 2013, specializing in marketing and customer service. Cheryl is responsible for scheduling client reviews, planning client events, managing Carm's calendar and providing a source of contact for client questions. From the first call you receive to your next client review, Cheryl works to ensure that we not only meet your expectations, we exceed them. As Carm's Marketing Coordinator, she also oversees our prospecting, business development, and overall marketing efforts.
Cheryl graduated with a degree in Advertising from the University of Colorado and worked for many years as a professional in the field of Property Management and Developement. This client service background gives her the experience to respond to the needs and concerns of our customers.
Cheryl is married with two sons and lives in Naperville, Illinois. She enjoys cheering on her boys, Luke and AJ, in their various high school activities, and she and her husband, Bob, are active members of their community. When not working, Cheryl enjoys fitness, reading, cooking and spending time with friends.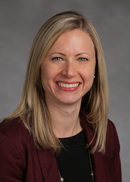 Katy Joyce
Katy graduated with a degree in Psychology from Dominican University. She worked in inside sales for Hormel Foods for a few years before joining Northwestern Mutual in 2007. Katy resides in River Forest with her husband Pat. In their spare time, Pat and Katy are active members of their parish, enjoy fitness, and spending time with family and friends.